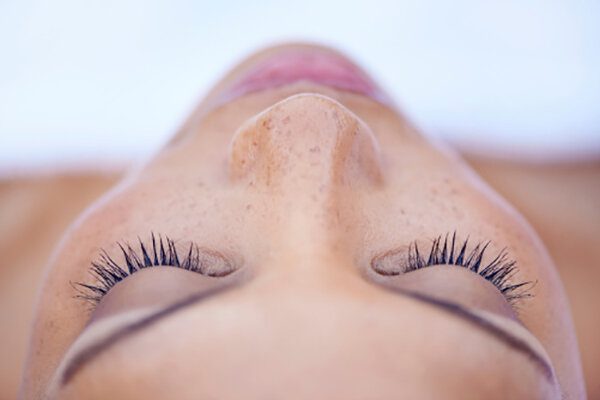 Dermal filler injection treatments include:
Lip enhancement for a fuller and more defined look
Jawline definition and jowls correction
Under eye hollows, dark circles, and tear troughs
Replacing lost volume in the mid-face region
Once the dermal filler is injected, it becomes incorporated into your own tissue to create a support structure for your overlying skin. The product binds with water molecules and also stimulates the body's own production of collagen and elastin fibres, leading to improved hydration and elasticity over the following months. Dermal fillers last from 6 months to a few years, depending on the treatment.
Treatment Information
Dermal fillers are used to add volume to facial features or to replace volume that has been lost with age. They can also be used for profile balancing, contouring and reshaping features to help balance the facial proportions. Areas that can be treated include lips, chin, cheeks, jawline, under eye hollows and tear trough, temple, forehead, brow, nose, ears, neck, and hands.
Dr O'Gorman's advanced dermal filler skills ensure dermal filler placement is optimised at the facial ligament points to maximise the lift of sagging skin. This allows for a natural enhancement which is long lasting and which utilises less quantity of dermal filler than what would otherwise be required.
Frequently Asked Questions
How long does it take?
Gaining the look you desire is as easy as it is quick. And the results are instantaneous. No pre-testing is needed and a session often takes less than 30 minutes. If it is your first treatment, we would advise an initial consultation with Dr O'Gorman so as you make a fully informed decision and a decision can be made as to what treatment will best suit you.
Does it hurt?
For lip treatments, you will receive either a local anaesthetic block or a specially formulated local anaesthetic ointment which effectively blocks any pain. For the fold between the nose and mouth (nasolabial fold) and the marionette lines (downward line from the angle of the mouth), a specially formulated anaesthetic cream is applied. For facial contouring, we generally either apply an anaesthetic cream or perform a local anaesthetic nerve block to numb the area. All of our patients are pleasantly surprised with the ease of the treatment and the effective pain management.
How is it done?
During the treatment, the clear gel is injected into the skin in tiny amounts with a very thin needle. The gel is integrated within adjacent tissues and gives natural volume, supports the overlying skin and smoothes the wrinkles.
Are there any side effects?
After the treatment, some common injection-related reactions may occur such as swelling, redness, pain, itching or tenderness at the injection site. These typically resolve spontaneously within 1 – 2 days after the treatment.
Most of our patients report minimal symptoms or signs after 48 hours, and paracetamol is sufficient for any post-treatment discomfort. Most people having a lip treatment have it arranged for before a day off work but others are happy to go straight back to work. Rarely, in approx 1 in 2000, more significant swelling, redness, or tenderness can occur and last up to 2 weeks – this can be managed effectively by us.
Can it be used during pregnancy / breastfeeding?
This has not been tested for and it is therefore our policy not to perform treatments during pregnancy or breastfeeding.
Can the products be used for patients who have undergone laser treatment or chemical peels?
Yes, but it is recommended to wait until the treated area is totally healed and the skin has normalised (normally 4 – 6 weeks ).