Scalp PRP | Polynucleotides | Exosomes
Hair Transplant Concierge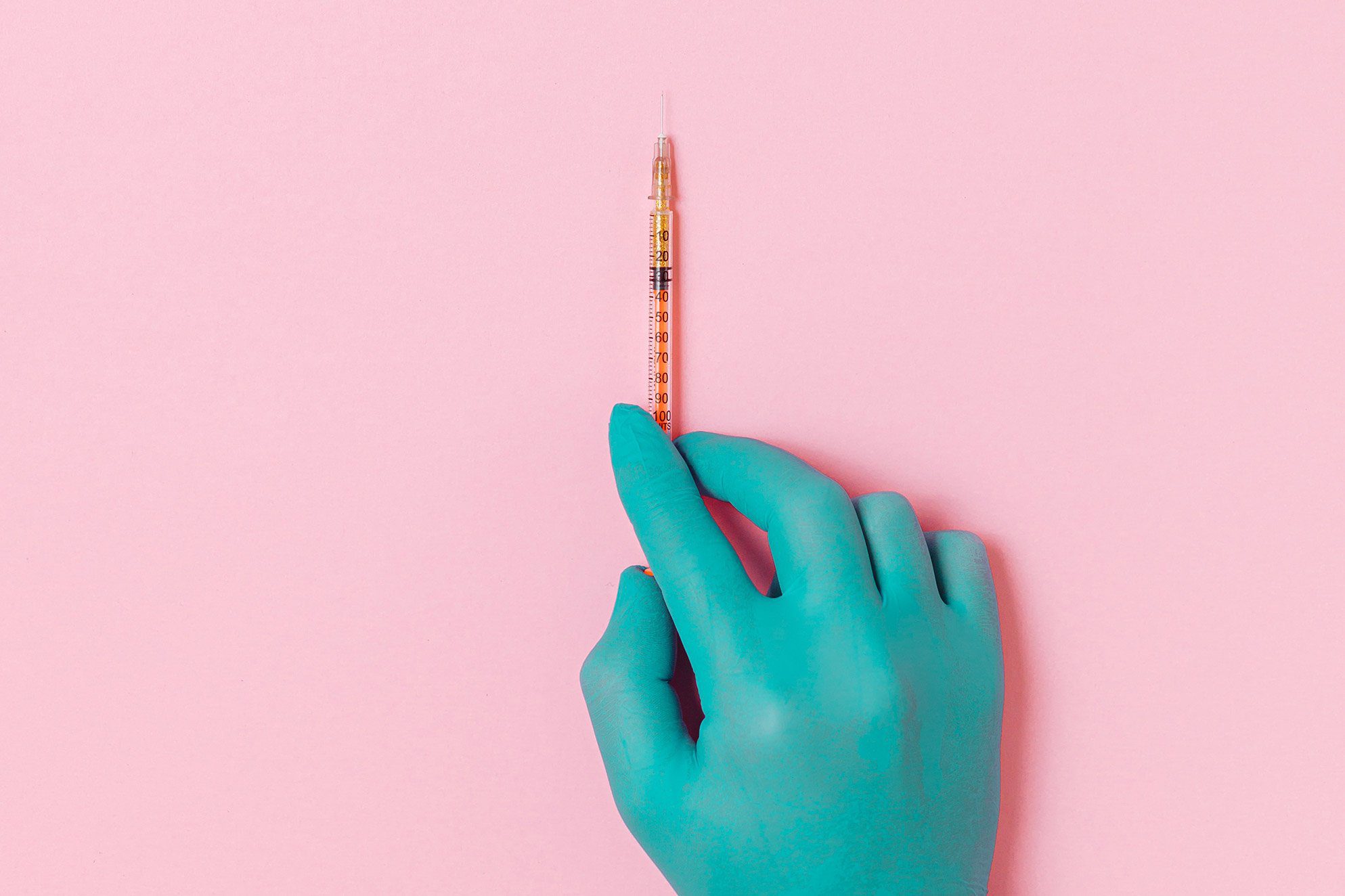 Scalp Platelet-rich Plasma (PRP)
Hair follicle stimulation and hair restoration (male & female).
PRP (Platelet Rich Plasma) Injections for Hair Restoration
PRP therapy for hair restoration is typically a 3-step treatment that involves a person's blood being drawn, processed, and then injected into the scalp.
Research shows that PRP injections can trigger natural hair growth and maintain it by increasing blood supply to the hair follicle, while at the same time, increasing the thickness of the hair shaft.
PRP can also assist transplantation grafts to heal in place and aid the hair to grow. Hence why the hair transplantation and PRP Combination Treatment can be very beneficial for both men and women of all ethnicities.
Importantly, PRP has been successfully used for various medical problems including healing injured tendons, ligaments, and muscles. The entire process can take approximately one hour, with 4 to 6 sessions being necessary. After receiving PRP treatment, a person can usually return to their regular activities.
The following steps are an example of the PRP injection process specifically for hair loss:
A medical professional will draw blood from a vein in your arm
The blood sample will be placed in a centrifuge
The centrifuge spins the blood, separating its components
The platelets are extracted using a specialised kit
The platelet-rich platelets are injected into targeted areas of the scalp
The targeted / treated area responds with enhanced healing and growth
Treatment Information
MALE – Hair loss and hair thinning in men, due to hereditary and age factors, stress, plus other illness and genetic factors.
FEMALE – Hair loss and hair thinning in women due to childbirth and other hormonal factors including menopause, stress, plus other illness and genetic factors.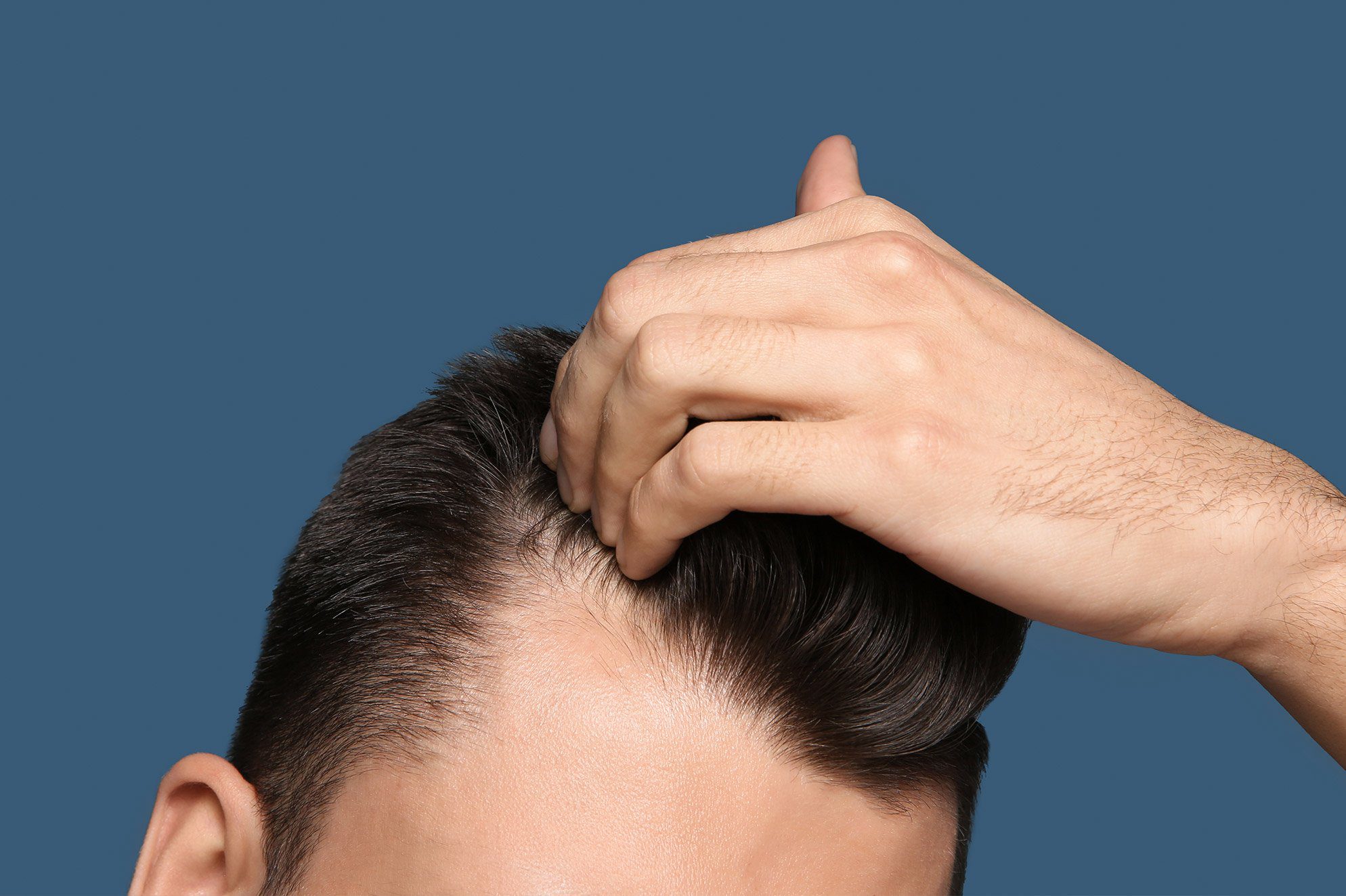 NeoGraft® FUE Hair Transplantation
For those who experience permanent hair loss, the only proven way to restore it is through a hair transplantation procedure called Follicular Unit Extraction (FUE). Dr O'Gorman is experienced in NeoGraft® the only proven hair restoration treatment plan that takes FUE Hair Transplantation that one important step further – through automation and precision technology.
The NeoGraft® technology allows hair follicles to be extracted directly from the scalp in their naturally occurring groups of one to three hairs without a strip of the scalp needed to be removed surgically.
Instead of a scalpel, NeoGraft® uses advanced technology to comfortably extract your own individual hair follicles from areas where terminal hair exists, known as the donor site, and then re-implant them where you need it.
The result is a fuller, natural-looking hairline with no visible scarring and the results are long lasting. NeoGraft® is one of the most technically advanced hair restoration devices on the market today, and it does more than restore hair loss – it restores confidence.
NeoGraft® Hair Restoration Results Include:
Natural-looking results as the newly implanted hair follicles work with the natural hair growth cycle and results continue to improve each week, with full realization at 6-12 months post-procedure.
Minimal downtime and no linear scar as the NeoGraft® FUE method is one of the least invasive hair restoration solutions for both male and female hair loss with no visible scarring and a fast recovery period.
High patient satisfaction with the NeoGraft® FUE hair restoration – as it is safe and effective for all hair types. The NeoGraft® reviews boast an average 96% "Worth It" rating from patients.
Neograft® FUE Hair Transplantation
Frequently Asked Questions
Is the NeoGraft® method of hair restoration permanent?
Yes – once the follicles are transplanted, they will need to "settle" into their new locations on the scalp where they will continue to grow like your normal hair.
How does the neograft® hair restoration treatment work?
NeoGraft® is a medical aesthetic device that provides an effective solution for hair loss that allows for hair follicles to be extracted directly from the scalp in their naturally occurring groups of one to three hairs without a strip of the scalp having to be surgically removed.
The difference between NeoGraft® and a surgical scalpel is the NeoGraft® technique uses advanced technology to comfortably extract your own individual hair follicles from areas where terminal hair exists, known as the donor site, and then reimplant them where you need it.
The result is a fuller, natural-looking hairline with no visible scarring and importantly, the NeoGraft® procedure is designed for both men and women.
NeoGraft® uses an innovative method called Follicular Unit Extraction (FUE), which extracts individual hair follicles from an area consisting of terminal hair, known as the donor site—this is usually the lower-back of the head above the nape. Each hair follicle contains one to three individual hairs.
Once the follicles are extracted, they are carefully separated and strategically reimplanted in areas of the scalp where hair loss has occurred. Unlike the traditional strip method, which requires a doctor to surgically remove a strip of the patient's scalp, the NeoGraft® procedure does not require a scalpel. Instead, it utilizes an automated handpiece, which gives patients little to no discomfort during the hair transplant procedure.
How long until I see my hair grow?
After 4-6 months new hair growth will begin to appear from the transplanted follicles. Hair growth varies depending on several factors, so some patience is required if you wish your hair to grow long! Most patients enjoy a full head of natural hair 12 to 18 months after their procedure.
Can people tell that I have had hair loss treatment?
Your hair will look natural – because it is natural, it is YOUR hair. Immediately after the NeoGraft® procedure, you may have some tiny dot-like scabbing in the treated area between 5-7 days, but these scabs can be concealed if you have enough existing hair or otherwise by wearing a cap, which many people choose to do immediately following treatment.
How many NeoGraft® sessions will I need?
The number of sessions required will vary depending on your current extent of baldness and the desired result you are seeking. Covering a small bald patch may only require one or two sessions, while replanting a whole head of hair will obviously take more. This will be discussed with you in detail during your initial consultation.
Will I have enough hair for it to look like a full head of hair?
While we cannot transform a majority balding scalp with a full head of hair using only a small number of working follicles, we can ensure you that the NeoGraft® technique, plus any other techniques to maximise results will provide for optimal hair density and will allow you to grow your own natural hair without invasive surgery or chemicals.
Is the NeoGraft® treatment painful?
No. We use a specially formulated local anaesthetic, which means you experience minimal discomfort.
Will I be sedated for the procedure?
You are not required to be asleep, but you will receive a local anaesthetic and an optional sedation to relax you. Most patients enjoy relaxing, chatting or reading during their treatment, but you may fall asleep if you wish.
How many hairs survive with the NeoGraft® treatment?
In a properly performed procedure, more than 95% of hair follicles survive. That's more reliable than traditional hair replacement surgery!
How long will it take for me to recover from the NeoGraft® procedure?
Your scalp should fully heal within 24 hours. After one night of sleep, you may resume most of your daily activities. Most people choose to go back to work in two to three days.
Are there any visible scars from the NeoGraft® procedure?
Because the hair follicle transplant process isn't invasive, you will receive no linear scarring. Some patients may experience tiny dot discolorations, but these are usually undetectable, even with a closely cropped haircut.
Can I drive home after the NeoGraft® procedure?
If you opt to receive sedation, we require that you arrange transportation home. Some of our patients do not opt for sedation and may drive home themselves. It's your choice.
Will I need to wear a bandage or a hat after the NeoGraft® procedure?
The NeoGraft® technique does not require bandaging, and you can leave the clinic with your hair styled the same way it was when you arrived. I do, however, recommend covering your head during the first few months if you will be exposing the transplanted follicles to prolonged direct sunlight. A dressing will be applied to the donor site for 24-48 hrs.
When can I wash my hair?
You can wash your hair the following day after the procedure but with the precautions outlined in your post procedure instructions.
When can I go back to work?
Office work can be performed the next day, but physical workers may wish to wait longer, with most individuals choosing to take several days to a week off from work after the procedure. Those engaged in outdoor work are advised to wear a hat while working to protect the transplanted follicles from harsh, prolonged sunlight.
When can I resume my physical training?
I recommend that you avoid strenuous activities for two weeks to prevent any accidental injury or bleeding to the treated areas.
Who should not use NeoGraft® and other hair restoration treatments?
As with many procedures, this may not be suitable for all patients and all conditions. An initial consultation is required which will determine your suitability. Generally, hair restoration treatments are suitable and well tolerated by the vast majority of people.
LED Light Treatment for Hair Restoration (London Clinic)
LED light treatment is a proven method for treating hair loss. The red and near-infrared light penetrates the skin layers non-intrusively and painlessly to trigger the process of cell repair and growth.
The LED light also helps to improve blood flow and circulation to the treated area, facilitating the growth of thicker hair on the scalp.
Other benefits of the LED therapy include minimization of inflammation, stimulation of microcirculation and improvement of cellular metabolism. In particular, the therapy works to boost lymph and blood circulation at the hair root, in turn allowing growth or regrowth of thicker and stronger hair.
The LED treatment is entirely painless, with a session taking approximately 20 minutes. Repeated treatments are required for an extended period for full benefit.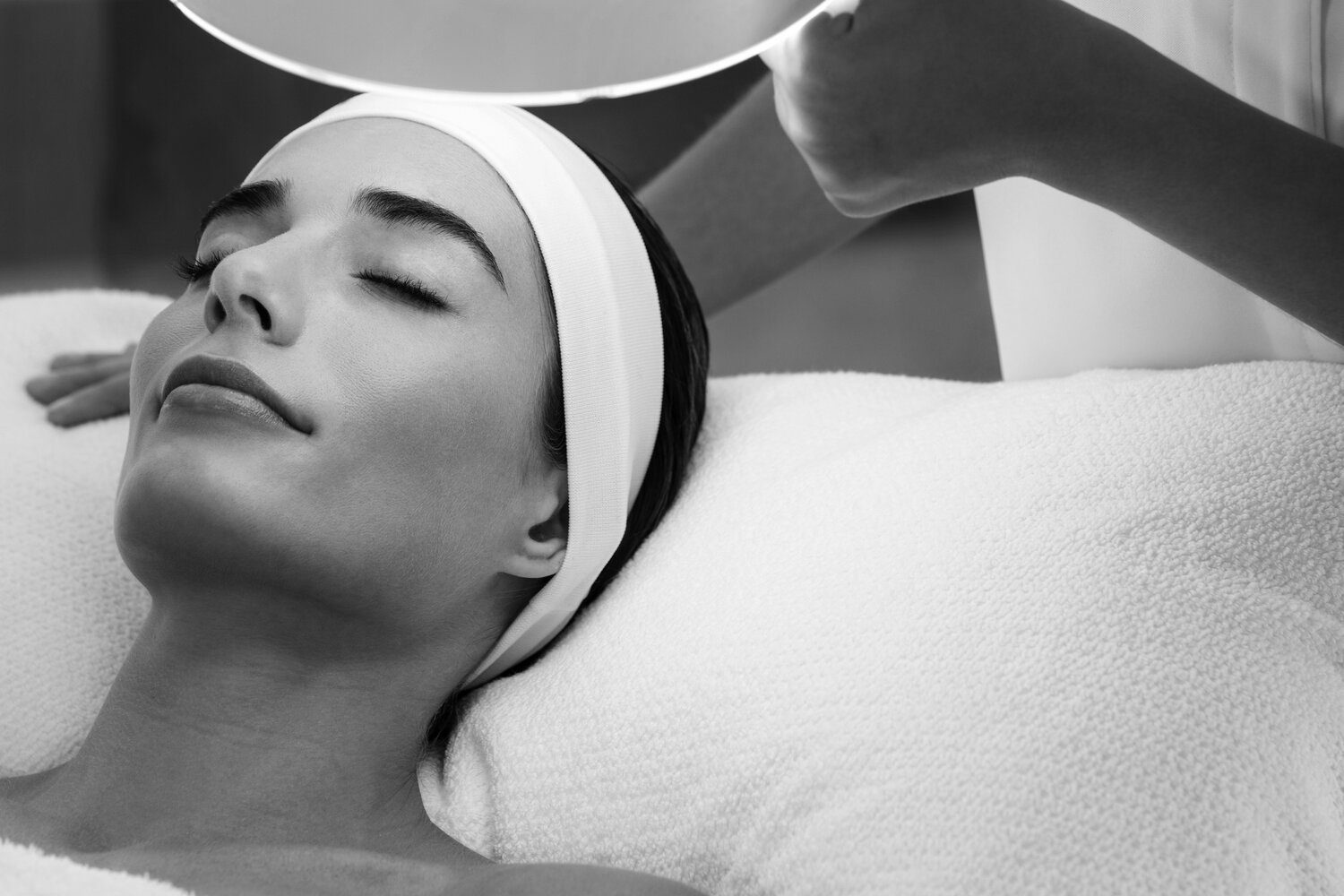 Scalp LED
Hair follicle stimulation and hair restoration (male & female).
Our Reviews Speak For Themselves
I have been a patient of Dr Michael for many years, I must say that I honestly have never been in better hands. Prior to Dr Michael I was seeing other medical professionals about an ongoing issue that I had, not one of them gave me a solution and rather passed it off as a just because. Visiting Dr Michael immediately he realised my frustration and gave me the empathy and care that Dr's are supposed to do, his thorough medical checks revealed the issue at hand I was facing and gave me the correct treatment. I couldn't be more grateful. Dr Michael is a very special Dr who gives everyone the time of day, he treats you with respect and care and his attention to detail ensures you receive the best medical treatment. I wish everyone a Dr like him.