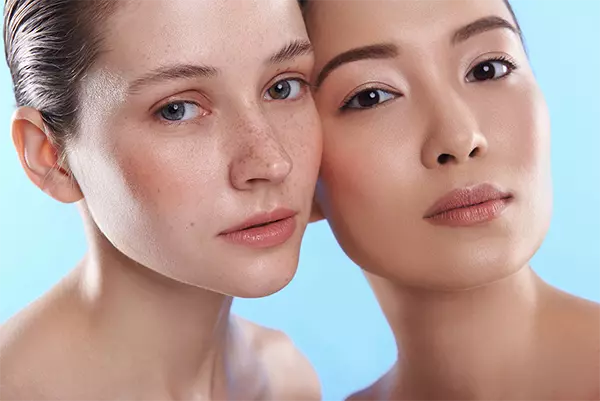 Skin Consultations
Dr O'Gorman and his team provide a comprehensive range of skin therapy options for both men and women. Often the best starting point is a skin consultation to assess your needs and concerns. This includes assessment and management of acne, rosacea, skin pigmentation, aged skin, sun damaged skin, problem dry skin, vascularity, and skin scarring.
Skin Needling Pen
Skin needling is a non surgical skin therapy utilised for fine lines, atrophic acne scars and for general skin rejuvenation.
Sterile needles attached to a medical grade needling pen glide across the skin creating a series of micro punctures. Fine puncturing of the skin prompts an increase in collagen, water binding molecules and vascular growth factors. This results in an improvement of scars, pore size, skin tone and skin hydration.
The treatment is relatively comfortable with the use of topical numbing cream applied pre treatment to minimise sensation.
To prep we recommend regular prior application of vitamin C and vitamin A for 2-4 weeks prior. Both vitamins are essential for healthy collagen production and both promote skin healing.
Recovery time post treatment is minimal. Expect to have some redness and there may also be mild swelling. This resolves in approximately 24 hours for most patients. Light flakiness or tightness in the skin may be apparent for 24-48 hours post treatment. Gentle moisturiser will help alleviate this. We advise not to use active ingredients on the the skin for 2-3 days post treatment. Makeup can be applied 12 hours post treatment.
A course of skin needling treatments usually consist of 4-6 treatments.  Treatments are often done once every 4 weeks, though they can be done at shorter or longer intervals.
Skin Vitamin & Mineral Mesotherapy
Micro punctures created by the sterile needles of the skin needling pen are much like tiny channels in the skin, and
for a short period they allow for enhanced diffusion of skincare actives into the skin; this is called Mesotherapy.
Mesoestetic Skin Peels
Chemical skin peels are a topical treatment that improve the appearance of the skin by accelerating skin cell turnover and normalising skin cell behaviour. This is achieved by applying a targeted, active solution to the skin which allows for controlled exfoliation of the skin to varying depths. 
Dr Michael O'Gorman has chosen the advanced
Mesoestetic dermapeels. They offer one of the widest ranges of mono-substance and combined medical grade peels which allows us to individualise the peel to the patient's needs.
Why have a peel? 
A course of peels can hydrate and illuminate, reduce pigmentation, reduce oil and congestion, balance the flora of the skin, reduce fine lines, reduce pore size, boost hydration, and improve skin texture. Skin peels give the skin a bright and dewy appearance and can be perfect for
events and for general skin maintenance.
Important to know:
Down time varies depending on the peel. Treatments can be tailored to have minimal to no down time, some may be followed by a few days of flakiness. The likelihood of flaking is greatly reduced with regular prior use of quality skincare actives such as vitamin A, vitamin C, kojic
acid, and niacinamide to name a few! The treatment area must be completely sun protected for two weeks pre and post all peel treatments. 
A course of treatments (4-6) is the best place to start, and regular maintenance is required to keep your skin looking its best. 
Skin LED Light Therapy (London only)
LED is a quick, non invasive, no downtime light based skin treatment. Patients love LED treatments due to their comforting warmth and their ability to give the skin a radiant glow. These devices work by delivering light energy (photons) to our skin. Once the energy is absorbed by cells and tissues, a cascade of cellular activity ensues, and skin quality and health begin to improve.  
LED can deliver energy in different wavelengths. Different wavelengths deliver different benefits and penetrate to different depths of the skin. Dr Michael O'Gorman's favorites are Red and Near Infrared (NIR) wavelengths!
Red LED has the ability to preserve and stimulate collagen, and has been shown to improve the quality and organisation of collagen fibres and bundles. It has also been
shown to accelerate post surgical wound healing, and we also use it in our hair restoration programs. Near Infrared LED can be used to reduce inflammation, redness, swelling, pain and bruising. Given the nature of each wavelength, the combined effect of both can be quite beneficial
for wound healing. Both improve microcirculation and are also suitable for maintaining results following on from resurfacing treatments.
An LED can be done as a stand alone treatment, however they are often used in conjunction with other therapies to either enhance results or to minimise downtime. As is
the case with many skin therapies, ongoing treatments are required in order to attain and maintain results.
Treatment options include:
Skin assessment consultations
Skin needling pen collagen induction treatment
Skin vitamin + mineral mesotherapy
Mesoestetic skin peel treatments
We also like to provide you with guidance on a home maintenance regime so as you can maintain your skin health in your own home. This includes:
Essential skincare products
Advanced skincare products
Prescription only skincare
Home devices such as needle rollers and LED devices
Dr O'Gorman is a great believer in the combination of treatments and his recommendation for achieving really great results for the surface skin is our combination package of skin needling + skin peel + skin LED all in the one sitting.