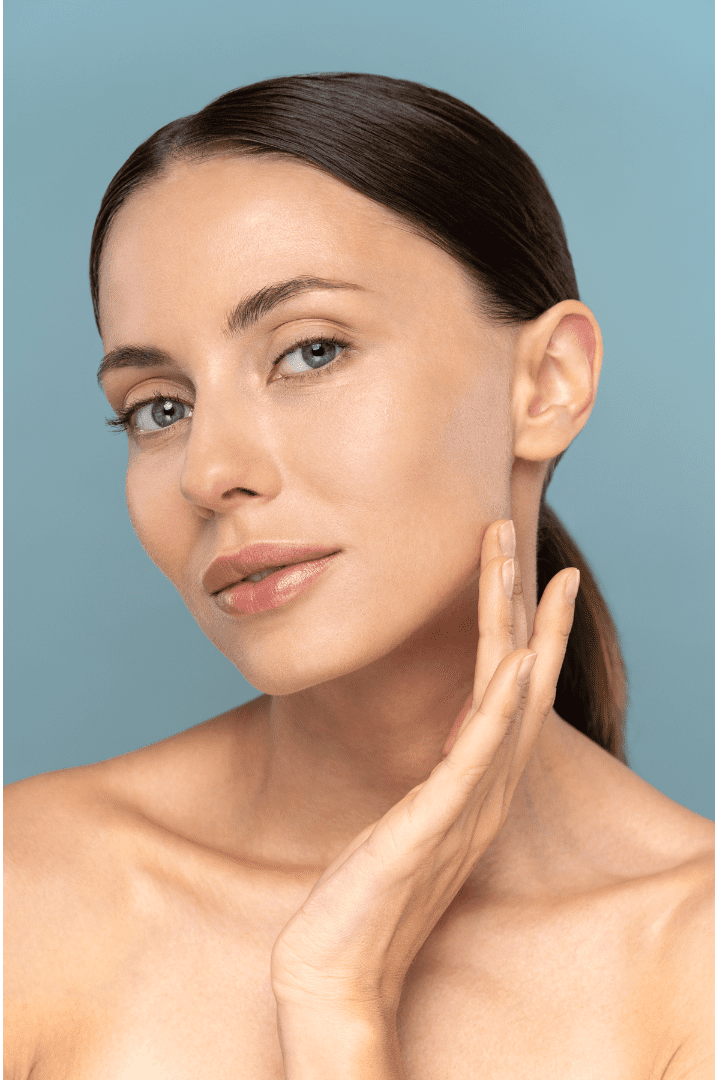 PROFHILO Skin Bio Remodelling Injections
Softer, firmer, and more contoured skin.
Treatment Information
Profhilo is a unique injectable treatment that leads to a softer, firmer, and more contoured skin. It contains the highest amount of hyaluronic acid in any product on the market. Profhilo hydrates, stimulates new collagen and elastin formation, and improves the health of the fat layer underneath the skin. It achieves this through it's ability to flow in a 3D multi-directional way in both horizontal and vertical planes. It's flowability is likened to liquid honey. Studies are showing benefits even at a muscle and bone level.
The name Profhilo represents it's composition of high molecular weight and low molecular weight hyaluronic acid complexes designed by two Italian professors. These differing molecular complexes take effect at different receptors in the skin that lead to enhanced health throughout the layers and give a softer, firmer, and more contoured outcome.
Profhilo's improved skin quality can be achieved in less than 12 weeks. Each treatment includes 2ml of product, and most patients have 2 treatments separated by 1 month. Approximately 20% of patients will be recommended a 3rd treatment. Maintenance is recommended at 6-9 monthly intervals.
This treatment is suitable for all skin types and will be particularly beneficial for dry skin, aged skin, photo damaged skin, fine lines, crepey skin, sagging skin, scarred skin, and rosacea. The treatment can be utilised in most skin areas with the face, neck, décolletage, hands, arms and knees being particularly popular. However, TGA approval is at this stage for facial use only and treatment in other areas, although practised throughout the world, is considered 'off label' use in Australia.
Facial treatments involve 5 injection points per side of the face whilst neck treatments involve 10 injection points. Some swelling and redness is seen at the injection point which usually settles within 6 hours for the face and within 24 hours for the neck. As with any injectable treatment, bruising is possible but not common. Infection is exceedingly rare and all treatments are carried out with antiseptic techniques. It is recommended to have spacing of at least 2 weeks after any other injectable treatment.
Profhilo Haenkenium cream is recommended for post treatment care and it can indeed be used on an ongoing basis. It has antioxidant properties and also contains both high and low molecular weight hyaluronic acid. This ensures the treatment is taking effect from both the inside and the outside.